Leave Albert by the D50 and go north, passing through Aveluy and the large Aveluy wood. En-route you will begin to notice green Commonwealth War Graves Commission CWGC signposts for military cemeteries; it is hardly possible to travel for more than a mile or so without seeing one, or the cemetery itself. In the next village, Hamel, turn left on the D73 and follow signs for the Newfoundland Park. The road rises uphill past the church, and out of the village. You will soon arrive at the park entrance, with a large parking area on your left — leave the vehicle here.
The Newfoundland Park commemorates the men of the Royal Newfoundland Regiment who fought here on 1 st July when they lost 26 officers and men in the attack on Beaumont-Hamel. After the war the ground was purchased by the mothers and widows of the men who had died here that day. The bronze panels below the impressive Caribou Memorial commemorate the men of the Newfoundland Regiment who died at Gallipoli and on the Western Front who have no known grave.
There are over names. Within the confines of the park are three military cemeteries:. Near the German lines is a fine bronze memorial to the 51 st Highland Division who captured Beaumont-Hamel on 13 th November A Gaelic inscription on the base of this memorial reads, "Friend are good on the day of battle. Given the size of the park, and what there is to see here, you will require at least an hour here — more like an hour and a half. There is a new visitors centre opened July close to the main entrance, where there are on-site guides who will take you round the park for free.
Otherwise, you can pick up a free leaflet and follow a trail. In the village turn right at the cross-roads by the church, and onto the D towards Beaumont Hamel. Turn left here and follow the minor road to the start of a sunken lane with a large memorial cross in it. There are many sunken lanes on the Somme, but this is the most famous. In the early hours of 1 st July the 1 st Battalion Lancashire Fusiliers came up into the sunken lane to use it as a jumping off position for the attack on Beaumont Hamel.
As the 1 st Lancashire Fusiliers left the cover of the sunken lane on 1 st July they came under terrific machine-gun fire from Beaumont Hamel and Hawthorn Ridge. Magniac was wounded, and later awarded a Distinguished Service Order for his bravery that day — only to be killed at Arras the following year. His proud battalion lost 18 officers and men in the fighting on 1 st July. Their battalion memorial is now found at the entrance to the Sunken Lane. Nearby is Beaumont Hamel British Cemetery.
With graves, the majority of the men buried here are soldiers who fell on 1 st July, with some from 13 th November. Return to the D and turn left, following it into the village of Beaumont Hamel. Turn right at the cross-roads onto the DE and stay on it to Beaucourt. Here go right, past Ancre British Cemetery, and turn left at the railway cross onto the D73 again. Follow the road uphill to a large tower set among trees on your left. Two divisions were allocated to attack the ground surrounding Thiepval, with the 36 th Ulster Division on the left flank. Despite some initial success, the division was thrown back with heavy losses.
At the rear of the tower is a visitors centre where you can view various displays and objects connected with the fighting here. There is also a shop, where light snacks and drinks can be purchased, and also battlefield souvenirs and a small selection of books. It is normally closed on Sundays and Mondays. Continue on the D73 into Thiepval village. Turn right at the cross-roads, and then first left following signs for the Thiepval Memorial.
This access road takes you to the parking. Thiepval was one of the most heavily defended villages on the Somme battlefield. On a high point, the so-called Thiepval Ridge, deep German trenches encircled the village and huge chateau. To the south was the Leipzig Redoubt, and to the north-west the Schwaben Redoubt. Two units were allocated to attack the positions around Thiepval on 1 st July — the 32 nd and 36 th Ulster Division.
Despite early successes by the Ulster Division, both failed in their objectives: the men of the 32 nd Division being mowed down as they climbed the ridge towards Thiepval. Losses were heavy: the 32 nd had nearly 4, casualties and the Ulster Division over 6, Despite further attacks Thiepval did not fall until 26 th September when the 18 th Eastern Division took what was left of the village, assisted by tanks and a powerful creeping barrage. Full details of the memorial are on the Thiepval Memorial page.
In the village, turn left on the D towards Bapaume. A few hundred yards further on stop in a lay-by on the right, close to two memorial sites. This memorial is the only one that commemorates the use of tanks by the British Army during the Great War. It is located at the start point for six Mk I tanks that were attached to the Canadian Corps in their attack on the village of Courcelette, which is across the fields to the north-east.
This was the first use of tanks in warfare, and was part of the Battle of Flers-Courcelette on 15 th September On this more than forty tanks were used, with mixed results. The first great achievement of the tanks was at Cambrai in November , and in the final battles of the war in The memorial was erected in the s, and is surrounded by four bronze models of WW1 tanks. One of them shows signs of damage from aerial strafing in , and the fence around the memorial consists of driving chain and six-pounder guns. Directly opposite is another memorial — take care to cross the road. This is one of the highest points on the Somme battlefields, and on a clear day it is possible to see some considerable distance from here — for example, all the way to Gommecourt in the north.
The Germans realised the importance of this position, which was a stone built windmill before They fortified it, and had a huge dugout underneath. These were attacked by Australian troops in August-September , and the memorial here specifically commemorates the 2 nd Australian Division. Stay on the D to the next junction, then turn right on the D6 following signs for Longueval.
Pass through the village of Martinpuich, and continue on the D to a large wood. Stop at the CWGC cemetery on the right. One of the most fought over, and indeed infamous corners of the Somme battlefield, High Wood is located on some of the highest ground in this area — thus its name. There was almost two months of constant fighting, with the first attacks on 14 th July During this operation the one and only cavalry charge enacted on the Somme took place.
A mixed force of British and Indian cavalry units successfully charged the north-east corner of the wood, with few casualties. However, the Somme was not a place for cavalry, and the rest of the fighting was a hard infantry battle in which flame-throwers, gas, incendiary shells and finally tanks were used to dislodge the Germans. The wood fell to the 47 th London Division on 15 th September, and it has been calculated that the British lost more than 6, men killed in action for the capture of High Wood. A number of memorials line the edge of the wood.
Nearby is London Cemetery and Extension , a large cemetery with the original graves of mainly London men who fell on 15 th September by the main entrance. In the s the extension was made, and kept open until after WW2 — indeed graves from that war can be found at the rear of the cemetery. Burials in the cemetery extension now total 3, — the vast majority are unknowns. Return to the D and continue into the middle of Longueval. Then follow the D20 towards Guillemont.
On the outskirts of the village, turn left towards Ginchy and follow signs for the parking at Delville Wood. France Germany Italy Norway. John Greenacre spent twenty four years in the British Army before as a logistician, helicopter pilot and staff officer. John received his PhD in history from the University of Leeds. His thesis on the development of British airborne forces during the Second World War was published in and he has subsequently written and lectured extensively on the subject.
John has been battlefield guiding since His unique experience across a diverse array of military disciplines and environments, coupled with his academic record allows him to comment with authority on battlefield subjects from logistics to air support. He works frequently with military groups from battalion and regiment level up to 3 Star headquarters across a wide range of campaigns and theatres. When not guiding John is employed as a lecturer in history at the University of Suffolk in Ipswich. Countries England Wales Belgium Ian Gumm is the founder and CEO of In The Footsteps, a leading independent battlefield tour operator, as well as a full-time battlefield historian and guide.
This enhances your tour experience, as Ian is not only able to impart an understanding of the history, but also a feel for the men who fought the battle and the ground over which they were fought. As well as leading battlefield tours Ian delivers interesting and informative military history talks and presentations to professional organisations, businesses, clubs, societies and other groups, small or large. Battles Fulford Sluys Talavera Countries Luxembourg Israel Africa I joined the Army, aged 15 as a Junior Leader in I have had an extensive career serving across the globe. I have an interest in medieval battles such as the Battle of Lewes and Wolverhampton, as well as the English Civil War.
I have researched and led a Tour of the Battle of Waterloo in the past and have added this to my list of tours. Another area I am researching is the various Battles of the Hundred Years War with France and anticipate being qualified to take Tours in these battles.
Raised in Hertfordshire, Clive spent much of his childhood speaking to veterans of the Great War who encouraged him to join the Army. On leaving the army he joined his local Constabulary as a specialist communications officer and control room manager, in his spare time he became a trustee of the Western Front Association and joined the Committee of the Gallipoli Association.
Arnhem London Blitz Normandy Landings. Countries Europe. John has been interested in military history since childhood. He comes from an extended military family and his early hobbies — modelmaking, wargaming and re-enacting — all allowed him to pursue his interest. His involvement in re-enacting has taken him to battlefields across the UK, western Europe and the USA, and he has spoken to audiences of varying types, numbering up to 10, in one instance, about all aspects of conflict.
After a full-time career in Royal Mail, John took early retirement in His role as a senior manager with commercial and financial responsibilities gave him a keen awareness of the importance of customer satisfaction and ideas of value for money, concepts that are a key part of his touring offerings. Battlefield tour guiding has long been an ambition and John joined the Guild in He undertook training on the theory and practise of all aspects of guiding — the tour management side as well as engaging audiences in historic locations.
He is proud to be a member of the Guild and to have been awarded Badge Number 82 in June John is a freelance guide and a keen motorbike rider. He specialises in set and bespoke motorbike tours of First World War and Second World War sites, the former including Ypres and the Somme, the latter relating to the May campaign, Normandy and the Battle of the Bulge.
He is equally happy to guide those who prefer to travel on more than two wheels. Europe North America France Germany. I began exploring battlefields, castles and other defensive sites as a teenager. These early interests became a lifelong passion in understanding the past through battles as turning points in history and led to membership of the Guild and gaining qualification as an accredited member.
Revisiting the accepted course of events is a rewarding way to explore scenes of battle, encouraging discussion about accepted facts. Graduating from the School of Ancient History and Archaeology, Leicester University in , I have a familiarity with modern archaeological techniques.
See a Problem?
This enables me to explain how advances in scientific analysis may significantly add insight for battlefield tourists. I have visited and studied a wide range of historical sites across the Mediterranean and Europe from ancient to modern eras. Organising private tours to interesting locations overseas and in the U. As a local historian, I am a member of a variety of community based groups with interest in maintaining a living heritage, such as the Rutland Historical Society.
My archaeological skills are maintained through field-walking, surveys and excavations with community archaeological teams and Leicester University. Personal historical interests extend from Roman occupation of Britain through Saxon and Viking settlement to the Norman Conquest. I have particular knowledge of the English Civil War and an understanding of the Wars of the Roses with fresh interpretation of the end of medieval age with the defeat of Richard III. He first started guiding military groups for the Royal British Legion on Reality of War exercises, using the stories from battlefields and cemeteries as a vehicle to engage new younger audiences.
He now leads tours for schools, the general public and serving military groups. He has guided tours across both First and Second World War battlefield sites, including a tour with veterans to Egypt and Libya.
Time of Revolution (1949-1978) (China Pictorial • Life in China)?
Experiencing the Infinite?
Find a Guide.
Arctic Economics in the 21st Century: The Benefits and Costs of Cold (CSIS Reports);
He uses his proven ability to impart and share his knowledge through talks, presentations and as a battlefield guide with diverse audiences. Glenn has a real passion for history and an immense knowledge of the subject, this, coupled with a genuine desire to remember the experiences of those who served makes him a fascinating and engaging guide. Loos Mons Neuve Chappelle. As a retired Royal Netherlands Army colonel, I will offer you a window into history by taking you along the principle locations of what is known as the Battle of Arnhem, as a part of the Allied operation Market-Garden.
Before I started conducting tours in the area, I discovered that there exists a personal relationship with the Battle. Samuel Swarts, then a sergeant of the Dutch Domestic Forces, is a distant relative of my wife. He is one of only three Dutch people who have the honour of being buried at the Airborne Cemetery in Oosterbeek.
First day on the Somme - Wikipedia
He died at The car was hit by a German mortar grenade. He died instantly but his co-driver was rescued by, among others, Colonel Graeme Warrick, the Divisional Medical Officer. Of course this story raised my interest in the events of those days and telling about it, so others can remember as well. During the tour, I will use my 39 years of army experience in tactics, strategy and doctrine to provide you on the spot explanations. You will be able to visualize the situation as it most likely has occurred between September 17th and September 26th in the surroundings of and in Arnhem itself.
With a special interest in the German side of this battle, I am able to provide a good inside view into both opposing forces in this battle. Depending on your own schedule I can arrange your tour schedule in such a way that it will maximize your Battle of Arnhem-experience. Countries Holland Netherlands. Families Individuals Small Groups. Jo Hook is a full time military historian and Guide and has been guiding for sixteen years. Jo spent four years in Hong Kong in the s working for the military and upon her return to the UK she spent eighteen years as a Reservist with the Royal Corps of Signals including an operational tour of Bosnia in It was during her time as a reservist that Jo began guiding initially with military groups wanting to focus on Operation Market Garden, Normandy and the First World War.
She is passionate about military history and feels that through her work as a military historian she is able to continue the legacy of remembrance and understanding of both World Wars. She has also been heavily involved within the UK schools battlefield study market where she works with Galloway Battlefield Tours for Schools, Battle Honours and has undertaken work with the military for Staff Ride.
As well as working for some of the major battlefield tour operators Jo also undertakes private work and regularly guides RAF Cadets to Arnhem.. She is however equally at home guiding British groups to the First World War battlefields and has guided on the beaches of Normandy, at Dunkirk, the Battle of Britain, and the Gallipoli landings. Jo was awarded her Guild Badge in October She is one of only a few accredited members to have never been referred during her validation. Until she was the Membership Secretary for the Guild of Battlefield Guides and she continues to work full time on the Battlefields of Europe.
Countries Belgium Western Europe Turkey Chris undertook 40 years in Radiology in the NHS as a radiographer both in clinical practice and in management. Interest in developing his guiding skills led to membership of the Guild of Battlefield Guides. Chris is proud to have been accredited with Badge The Guild has helped to widen his areas of interest to V weapon sites within the Nord Calais area.
Chris also has lately developed an interest in historic sites around his Lichfield home from the Civil War sieges of Lichfield cathedral, WW1 encampments on Cannock Chase, with the Messines Terrain model and CWGC and German cemeteries there, to the history of Castle Bromwich airfield in both world wars, with the many local burials of WW1 aviators, and their individual histories.
Chris is a regular weekly volunteer guide at the National Memorial Arboretum both for normal weekday visits and participation in the many special events held there, Armistice Day service, New name dedications, Ride to the Wall motorbikes on a special day , new memorial unveilings, remembrance parades and many others.
Countries Belgium Western Europe France. I enjoy variety and this is reflected in the range of battles that I explore and in the variety of groups that I lead. I enjoy interacting with young people and get great satisfaction from helping students to explore history, whether the focus is on the effect of war on their local community, the cost of war, tactical and technical deployment, or simply for remembrance.
I have a particular interest in the story of the Indian Corps on the Western Front. I also take groups to Second World War locations, including sites related to the Combined Bomber Offensive and the German secret weapons programme. Doing this in Germany and in former occupied countries gives great insight into the effects of war and helps to explain why certain decisions were taken and why particular events took place as they did.
Countries England Eastern Europe Wales Liberation of Holland Operation Market Garden. Genoa is a seaside town so, quite naturally, naval warfare is one of his expertise but, quite oddly, he is really fond of alpine warfare as well, the Dolomites being his favourite ground both for history and trekking. Letters, diaries and experiences of men at war always are placed side by side and often replace old, heavy volumes of history. On battlefield he always let his guests smell the cordite.
After being the first Italian Member, since , he finally was awarded his Badge, n. The most important thing, he always says, in being an Accredited Guide and Italian is to succeed in giving to other members and guides a different perspective about some conflicts and let them know better some of the most beautiful places in the Italian Peninsula!
In a military career spanning 36 years, Paul served in most of the usual hotspots, including three years in Ulster, plus the Balkans, Sierra Leone, Afghanistan and Iraq. Paul was educated in Sheffield and at Victoria College, Jersey, where he became interested in the German occupation and fortifications. He joined the Guild in April and was presented with Badge 51 on 20 th November In he co-authored Sheffield City Battalion in the Pals series.
He is currently writing a series of ten books, Victoria Crosses on the Western Front. The first was published in July , since when four others have been released. The sixth in the series will be published in spring and the remainder will appear at regular intervals thereafter. France Italy. Mike Peters is a retired Army Air Corps Officer who has been leading battlefield tours for more than twenty-five years. He enlisted in the Army in at the age of 16 as a Junior Leader and progressed through a busy career to become a Regimental Sergeant Major.
He was commissioned from the ranks in the year Mike has extensive operational experience in Northern Ireland, Macedonia, Bosnia, Kosovo and Iraq where he served during both Gulf wars. His last operational tour was in Afghanistan. He has a passion for military history which he combines with his own military experiences when working as a Battlefield Guide. He strives to place his audience on the field of battle with enough insight to understand the realities of battle, while helping them to imagine what the soldiers of the day saw and felt.
This focus allows the listener to look at the battle from the inside out; this is of course every battlefield guides aim. Intimate knowledge of modern Air Assault operations also enables Mike to focus on the detail of the parachute and glider operations of World War Two. Mike enjoys touring with both military and civilian groups and is regularly to be found on the continent leading civilian tours or military Battlefield Studies and Staff Rides. During the FWW Centenary he had a well-received weekly column in the East Anglian Daily Times and regularly contributes articles to military journals and magazines.
Mike was appointed Guild Chairman in late Arnhem Normandy Landings Rhine Crossing. For more than 25 years I have read, studied WW2 through archival research and site visits. Not only the military aspect, but also the experience by individuals, soldiers and civilians alike. Since the early s, I have shared my knowledge with different groups of people, taking them to these locations and sharing the stories. My main interest are the operations aiming to get the Allies across the Rhine from the North Sea to Switzerland, and Germans measures and operations to prevent this.
Since , I have run my own research and guiding company, called Battlefield Discovery. Besides being a member of the International Guild of Battlefield Guides with badge no. Countries Luxembourg Belgium France I retired from the army after a year career in the Royal Electrical and Mechanical Engineers. During my career, I served with a variety of regiments, including operational service in The Gulf, Bosnia and Afghanistan. This soon developed into a quest for more knowledge, especially that of The Great War. My interest in military history probably goes back even beyond my military service to my childhood, listening to my father who was a proud regular soldier who served with the Royal Army Medical Corps during the Second World War and saw service with the British Expeditionary Force at Dunkirk and later with the 8th Army at El Alamein.
My thesis focused on the mechanical challenges of British armoured warfare in the Great War. I have particular interests in trench raiding in the First World War and armoured warfare up to the modern day. I have been organising and guiding battlefield tours and conducting individual research for many years. Countries Belgium France Germany United Kingdom. I guide for a wide range of national and local organisations, small groups and individuals. My guiding is always on a not-for-profit basis or to raise funds for a pre-agreed charity.
Born into a Diplomatic Service family I grew up amidst a wide variety of cultures, observing the importance of understanding the past to explain the present. There I learnt how soldiers behave and armies work. After commanding a rifle company I was selected for international staff and liaison duties.
Battlefield visitors often want to gain leadership and management insights. In presenting these aspects I draw on my experience over some 30 years as a senior manager in the public, private and voluntary sectors as well as my formal qualifications. Research into all eras of military history fascinates me, as does any opportunity to present a battle from a fresh angle. I was an infantry officer for thirty years and began writing military history and battlefield guiding while still in the service.
Since leaving I have become a full time military historian. I have had eighteen books published, mainly on WW2, and as Director of Production for Battlefield History TV, I have made fifty full length military history documentaries on conflicts ranging from the Dark Ages through to modern times. My real love, however, remains getting out onto the battlefields of the world and studying and talking about campaign strategy and tactics, soldiers; their weapons and equipment, plus of course the engagements and battles themselves.
In a typical year the groups I take to various battlefields range from general to private, through school groups to veterans and families with young children. All have their specific needs and research requirements. Countries Asia Western Europe Turkey. Christopher Scott has been walking battlefields for over 40 years. He did his doctorate on the 17th century militia at Cranfield University, part of the Defence Academy, with Richard Holmes and he is well published with ten battle books to his credit; his new interpretation of Roundway Down was released in late Early in his career he worked in theatre then schools as a drama teacher.
Later in Education he led departments then faculty teams, and helped set up and manage a Further Education College. Away from work he is a re-enactor who commanded the Parliamentarian Army for the Roundhead Association; he is a theatre director, wargamer and stamp collector. Currently Chris is a trustee of the Museum of Military Medicine and writing the story for the projected new museum in Cardiff Bay. He is also a freelance battlefield guide, lecturer, consultant and writer; he is also a good storyteller and won the Cameron Mackintosh Contemporary Playwright Award.
Battles Poitiers Blenheim Middle Ages Countries Belgium France Netherlands Portugal Spain United Kingdom.
Battle of the Somme: How Britain learned the truth?
Somme Battlefield Tour - The Somme in One Day.
The Obama Nicknames: a retrospective on the Obama Presidency..
Silent Talk: A Play.
Get A Copy!
Individuals Small Groups. Mike spent nearly thirty years in education, ending his career as a member of the Senior Leadership Team at one of the most prestigious schools for girls in the country. Mike now works full time as a tour manager, historian, battlefield guide, consultant and researcher.
He tours across the battlefields and historical locations of Western and Central Europe leading large groups and small private tours with guests from many countries. However, having led groups in India and southern Africa he also considers this to be areas of interest and experience. Mike is a public speaker on cruise ships and conferences across the world as well as organisations in the UK.
Mike has experience as a Tour Manager for Cultural Tours across the world. He is also a published author with books on the battlefields of the Western Front. Countries England Eastern Europe India After retiring from a varied and rewarding career policing in the Metropolis, he embarked on a part time second career as a Safety Officer in the sporting and music events industry.
Having more free time on his hands allowed Scottie to seize the opportunity to pursue his real interest and passion in life for military history and Battlefield touring. He is fortunate to be very well travelled and has experience of guiding not only in the UK and Europe, but some far flung battlefields in Asia, North America, North and South Africa, his interest in the later continent has resulted in him building up an extensive knowledge of both the Anglo Zulu and Boer Wars.
Families Individuals School Groups. Mike St Maur Sheil spent his career working as a photo-journalist in over sixty countries around the world. In he began a collaboration with the late Prof Richard Holmes, the renowned British military historian, documenting the battlefields of the First World War as they are today. He has led numerous tours to the familiar British battlefields of Ypres and the Somme but his extensive knowledge of terrain has led to numerous tours of Gallipoli, northern Italy including the Dolomites and the Isonzo valley, the mountains of the Vosges, the Aisne and Marne and the Champagne regions of France.
Countries Europe Turkey France Germany Italy. Pilgrimage Groups Small Groups. At present I assist students in attaining diplomas at various levels of education. Since then I have traced his war from to and now assist others in doing the same thing. It is both a passion and a calling to me. I now work for Adaptable Travel where I am lucky enough to conduct battlefield tours with school groups and I also specialise in taking adult groups across as well.
One of my main areas of focus is taking families on small battlefield pilgrimages to locate where their family members served. It is something I love doing. I am an author having had two books on Norfolk in WW1 and WW2 published in and and I am currently working on my third book which will be about the Norfolk Regiment on the Western Front.
One of my other passions is the air war in both WW1 and WW2 and I conduct tours looking at aspects of these aerial battles. Living in Norfolk provides me with access to subjects such as the Zeppelin raids carried out over the county in and the Commonwealth and US bomber wars in WW2.
The Somme Battlefields
I also love guiding the Battle of Britain having been brought up with stories of that time whilst growing up in East Kent. I am comfortable guiding all aspects of WW1 and WW2 in Europe and revel in being provided with new challenges where I am offered the chance to study and walk the ground for specific unit actions. As one gentleman said once said to me when I took him to see where his father had fought on the Western Front,. Countries Western Europe Turkey. I come from a family that saw service in both the World Wars. As well as general tours of the Western Front battlefields I also have a particular interest and knowledge in the involvement of the Canadian and Australian forces in both World Wars and have led a number of tours to the European battlefields where they fought.
I also particularly enjoy taking small groups on family pilgrimages and undertaking the research that is involved in developing these tours. Thank you for all the extra special investigations you do. France Germany Netherlands United Kingdom. He commanded at troop, squadron, unit and group level, graduated from the Army Staff College and served in a range of staff appointments.
As the son of an RAF officer and the grandson of an Army officer it could be said that the military and military history are in his blood. His interest in battlefields stretches back to his childhood, and he visited his first, Bosworth Field, over 30 years ago. Whilst maintaining a broad interest in a range of campaigns, the American Civil War remains his favourite era. He began leading military battlefield tours with the troops under his command in and led military tours and staff rides throughout his Army career.
Iain has been working commercially for Anglia Battlefield Tours since and has guided tours for them on the battlefields of Waterloo, Ypres, Somme and Normandy. He also maintains an interest in military history and battlefield preservation through membership of The Battlefields Trust, the Western Front Association and the Civil War Preservation Trust. He was an early member of the Guild of Battlefield Guides member number 28 and completed his Validation in August Europe North America France.
Tim has guided tours to battlefields and Remembrance sites since , leading schools parties, groups of veterans, serving military and the general public. This included service at sea in the Falklands and in the First Gulf War, as well as deployments afloat to many other parts of the world, and shore postings working with colleagues from the British Army, Royal Air Force and other nations. During his naval career, his life-long interest in naval history led him to take part in several battlefield studies, initially as the maritime expert, and subsequently broadening his interests to encompass land and air campaigns of the 20th Century.
Whilst preferring to look at battlefields with a nautical or amphibious flavour, such as Gallipoli, Dunkirk or Normandy, he is equally at home guiding on the Somme, in Flanders or other land-locked regions. He is a Westcountryman by birth, with, perhaps not surprisingly, something of a maritime interest from an early age. Turkey France Italy. Piers has been guiding groups consisting of veterans, students, relatives and military groups to battlefields and war cemeteries of Europe, The Far East, The Mediterranean and North Africa for the past 35 years.
Piers is a qualified guide, badged no. He has taken thousands of relatives to their chosen war cemetery as part of the Government funded War Widows Grant in Aid Scheme, Piers comes from a military background, his grandfather serving in the Great War, wounded at The Battle of Loos; and his father, having been captured a number of times in the early part of WW2, was sent to Colditz for four years. Piers himself served in both regular and territorial armies, enabling a personal military perspective to be brought to his tours.
Piers is one of the most experienced battlefield and remembrance guides, whose speciality is to personalise his tours to his audience and specific requests for family connections to those who fell. Countries Asia Belgium Western Europe I am a historian, tour operator and private guide based in Canterbury. Battlefield guiding accounts for around two-thirds of my business.
Where History and Place overlap is at the heart of the buzz I get from history and explaining it to others. After graduating with a degree in American Studies in I was briefly a civil servant, then a university administrator for fifteen years. Meanwhile I was taking my love of history forward by completing a PhD in American History in my own time; the subject was the experiences of ordinary American troops in France in and and their interactions with the French people.
References see Trip Advisor, for instance pay tribute to my relaxed but authoritative style, the high level of organisation of tours, and my ability to personalise a tour and make the complexities of war understandable to audiences with very varying degrees of pre—existing knowledge. Countries Luxembourg Belgium Western Europe Europe France Germany. For over three decades Frank has had a successful career within the creative industry as a designer and creative director. During that time, Frank also served 10 years in the 70 Essex Yeomanry Signal Squadron, part of 71st Yeomanry Signal Regiment V , and had the distinction of having been the youngest qualified tradesman in the regiment by 12 months, at the age of He is also the holder of the first Guild Badge east of the African Continent.
In civilian life until recently, Dennis owned and operated a worldwide boutique travel company specialising in professional and uniquely different destinations of the world. He also arranges Veterans programmes to return to such recent battlefields of Vietnam and Korea. Drive and rides both. Vietnam War. Terry has had a fascination for Military History since his schooldays. Terry himself served for 25 years in the Royal Army Ordnance Corps, being commissioned from the ranks and retiring in His operational experience included several tours in Northern Ireland and the Falklands Conflict of After his army career Terry worked for London Underground in the Materials Logistics function, leading a team procuring and supplying spares for trains.
He left in to take up Battlefield Guiding. Individual accounts of those involved are used extensively to bring the story alive. Countries England Holland Wales Vivien gained her B. She taught for thirty-eight years in a variety of secondary schools and colleges, heading up departments of English and of Media Studies. It was through teaching the literature of the Great War and taking her sixth-form students to the battlefields of the Western Front that Vivien became fascinated by the history.
After retiring from teaching in , she undertook the M. She also began a new career as a writer. She is now working on the second volume. She lectures on the literature of the First World War and is a regular contributor of articles to journals. Vivien joined the Guild of Battlefield Guides in and became an accredited guide in February In November , the hundredth anniversary of the death of Wilfred Owen, she will be conducting a tour of the battlefield sites where he served. But she also has a thorough grasp of the military history of the war and an awareness of how understanding is enhanced by visiting and walking the battlefields.
Battles WWI. Julian has had a passion for military history since his childhood and has led tours across the battlefields of the globe from Beesheva to Spion Kop. He has a particular interest in both Normandy and Arnhem having spent years researching and travelling the beach and inland battles of He enjoys leading groups to uncover lost or seldom-seen sites of battle from all wars. He has a military background, having served with the Royal Anglian Regiment as a member of the Territorial Army.
A published author, he is a badged member and validator within the Guild of Battlefield Guides. Julian lectures on military history widely including in Whitehall for the Royal United Services Institute.
Normandy Landings. In addition to leading battlefield tours he has also led business study tours to the USA and throughout the UK facilitating best practice learning by client organisations from the Middle East, the Far East, and the UK. He is a romantic idealist at heart and a firm believer in the power of the human spirit, with a heartfelt dislike of DIY born of much unfortunate experience, it is the actions and motivations of individuals in the context of military history and battlefields that interest him the most — and it is on those aspects that he focuses his attention.
His aim as a battlefield guide is to encourage clients to consider events and situations from a fresh perspective. Spain United Kingdom. Fortunately, there were many veterans of Op Corporate on this tour and much of my spare time was spent with them on the battlefield.
http://uinstroi.ru/components/325/1471.php
Walking the Western Front
It was during this tour that I developed an interest in Military History, but it would take a further 20 years before I started Battlefield Guiding. Being a Pilot meant that I was fortunate enough to see the Battlefield from an aerial perspective. I have since conducted tours from the air, ranging from the Somme to Normandy and even Iraq! I currently live in the Middle East where I continue to fly Helicopters. Europe France. His keen interest for military history is long-standing and widely varied.
Countries Singapore Australia Asia His enthusiasm for military history originated from several sources, not least his 20 years in the British Army, predominantly with the Royal Regiment of Fusiliers, serving in many parts of the world. Also, his father was a Battle of Britain pilot, while his mother was one of the decoders on the Enigma machine at Bletchley Park. Hence his desire to become passionately involved in military history, and especially the personal stories of those who partook.
Though he works as an independent guide, he is presently guiding for four companies, including one in America and another in Canada, taking schools, universities, adult and military groups including Staff Rides , and offering private bespoke tours. All tours always include any research to meet client requirements. As one company recently requested, when they contacted David.
What a tremendous tour! Allan was later commissioned into the TA serving for a further 9 years firstly with the Dorset and later the Royal Wessex Yeomanry in Bovington where he began guiding battlefield tours. He has since guided over battlefield tours for both Regular and Territorial Army units, schools and numerous adult groups to the Western Front, North West Europe and battles of other campaigns outside of the World Wars including Waterloo and Agincourt. Allan retired from teaching to give himself the time to be an active Battlefield Guide and works freelance for several companies and organisations.
Allan also regularly gives talks on Military History to a wide variety of audiences. Whilst in the Army he studied and graduated through the Open University and later trained as teacher at the University of Bath after which he taught History in a secondary school in Poole. Allan was later appointed as the Headteacher of the Compass, the school responsible for providing Alternative Provision for young people in Weymouth, where he lives with his wife Angela, who tolerates both his guiding and golf in exchange for holidays in the sun! They have two children. I was born and brought up in Jersey, Channel Islands and from an early age became passionate about its history.
Walking the Somme - Second Edition (Battleground Europe)

Walking the Somme - Second Edition (Battleground Europe)
Walking the Somme - Second Edition (Battleground Europe)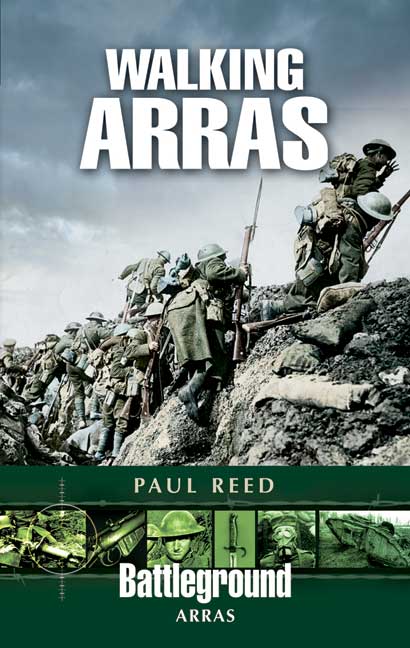 Walking the Somme - Second Edition (Battleground Europe)
Walking the Somme - Second Edition (Battleground Europe)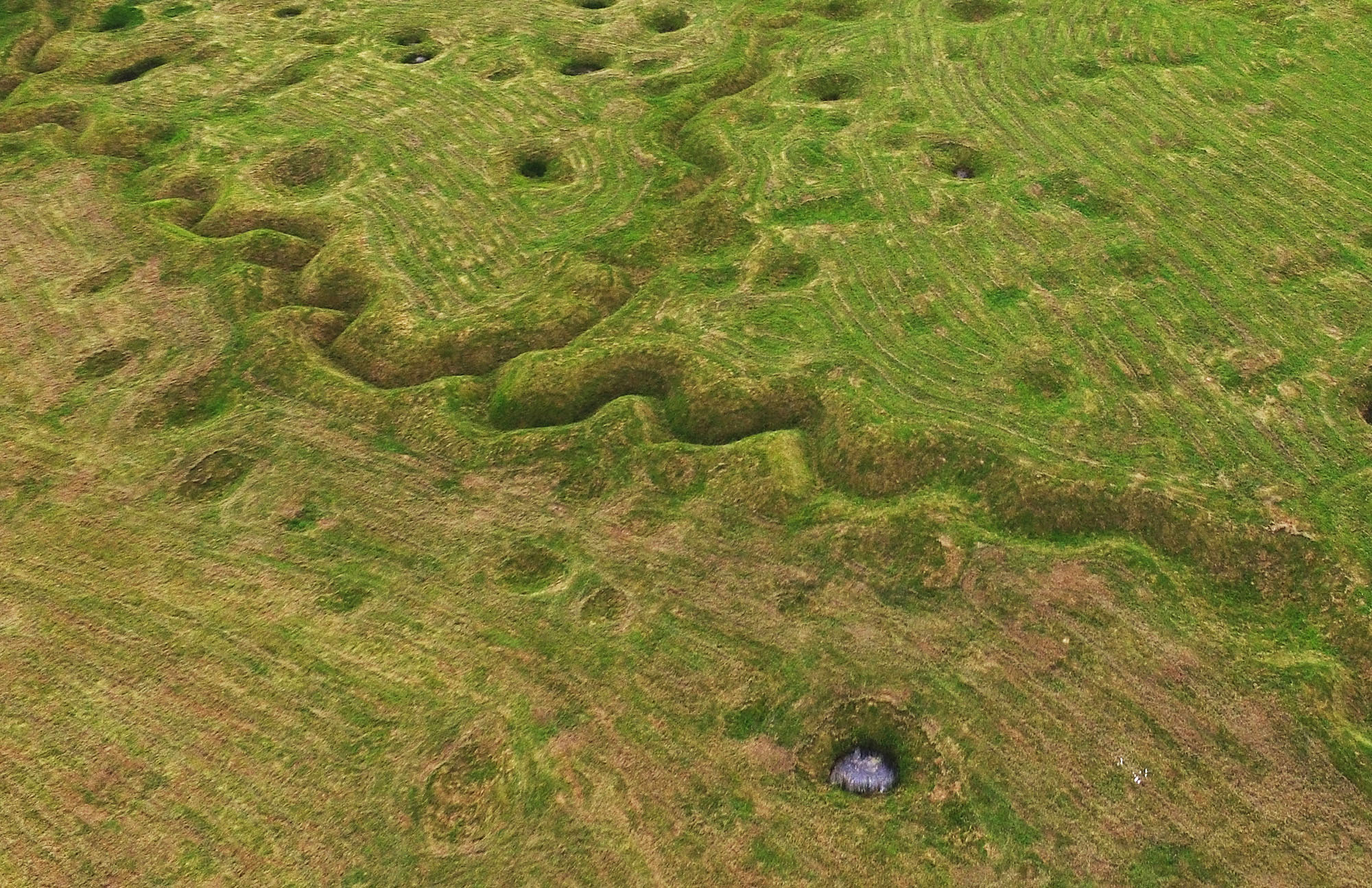 Walking the Somme - Second Edition (Battleground Europe)
---
Related Walking the Somme - Second Edition (Battleground Europe)
---
---
Copyright 2019 - All Right Reserved
---